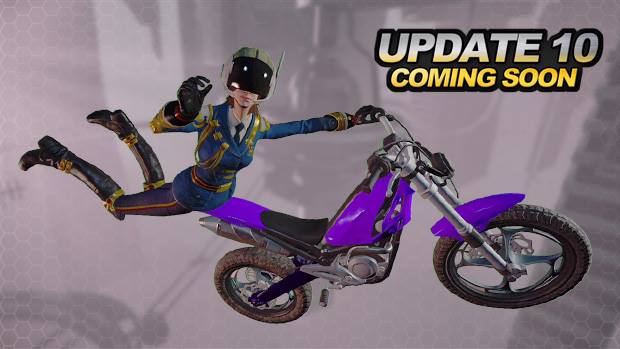 Hello Riders, The Awesome Level MAX DLC is right around the corner but we don't just have new DLC coming. On the same day this awesome new DLC begins to hit platform stores we'll also be releasing a new feature update for all players. New features can only mean one thing, it's time to bring back the Trials Fusion Dev Updates! We've got a few things to go over so let's cut the chatter and dive in.

First we created a new way that players can get more information on items that they care about in the world of Trials Fusion, directly in game. We like to call it the Community Dashboard. The Dashboard will include items such as Community Tutorial videos (Hi, Professor!), Stream times, Hints about Challenges, Updates on Uplay Recommended tracks and Uplay Rewards plus a whole lot more. Pretty much anything that we could think of to expand upon your game experience will be available right there in game. Plus, with regular updates to the dashboard there will always be something new to check out when you boot up Fusion.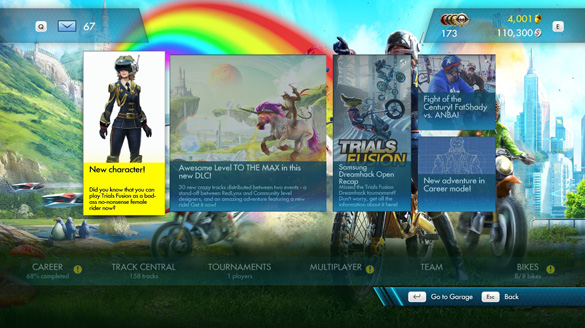 There have been quite a few requests for more customization items. Sometimes it feels like you are meeting your Trials clone (ha?) in a few Online MP sessions. This doesn't help make you feel like a unique snowflake, and we are all unique snowflakes. To address this, we're adding some new ways players who wish to show off their style can acquire new gear. The Awesome Level MAX DLC will be bringing in some new player customization pieces, including body kits, rims, helmets and outfits for both the male and female riders but we didn't think this was enough. In addition to the gear being included in DLC we will also be introducing a new virtual shop where players can get even more new gear for their bike & rider and we will continue to add new items to this shop in the months following its release.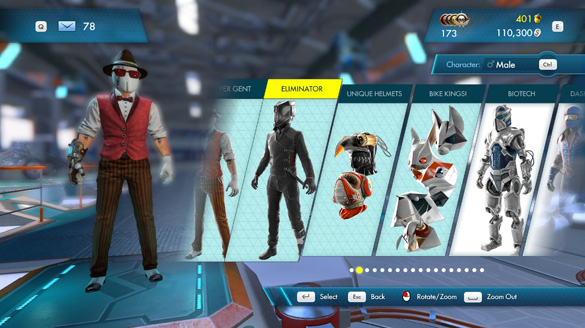 There will be a few ways players can gain currency for this new shop. Players have stated that they want a better reason to delve into Trials Fusion's Tournaments so we will be creating special tournaments that will allow players to earn virtual currency. This virtual currency can be purchased as well. Also be sure to keep an eye on Trials community channels for giveaways and other opportunities to gain new gear. We'll have more news about player customization a little later, but we wanted everyone to know that more options are coming.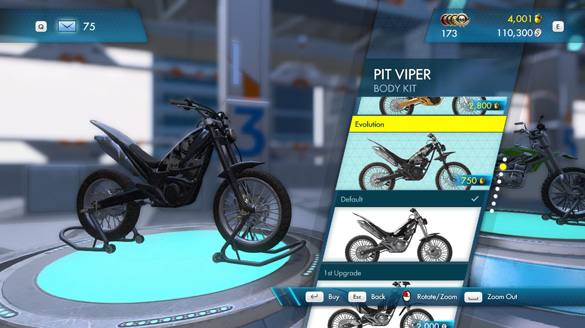 How would you feel if you knew that there were a ton of UGC tracks that were in Online MP, but you couldn't play them because they used editor objects from DLCs you don't own? Hey, we know that not everyone can pick up all of the DLC that they would like so we've got your back. The next Trials Fusion update will be adding a compatibility pack to Trials Fusion's online multiplayer. This package will allow people who own Trials Fusion Standard Edition the ability to play any tracks online, without the need to purchase additional DLC. The compatibility pack doesn't work with Track Central, the editor or in-game tracks, so if you see tracks pop up in MP that you may want to try to own the leaderboards on, picking up the Season Pass might be a good option.

PS: Private matches count as Online MP.

Finally, it's not all features in this update. Included in the 10th update to Trials Fusion will also be 5 all new X-Supercross tracks to compete with your friends in online multiplayer

That's what we have for the Dev Update this time, but make sure to keep your eyes on this space, we'll have more information coming out a little closer to launch.